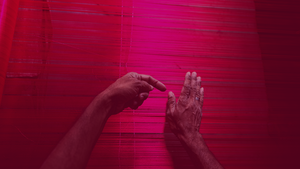 Finest Silk Sarees, Exquisite Designs and Breathtaking Craftmanship.
About Clio Silks
Clio has always been a mark of quality, we've always believed in the mind and craftsmanship of local artisans and weavers to handcraft our silk sarees. The quality of the craftsmanship, pure silks and the experienced weavers we employ to weave each and every saree from our looms are what makes Clio silks one of the finest silk saree boutiques in India. 
Handcrafted
quality
Clio Silks is one of the traditional and authentic saree weavers located in southern part of India. Our History is dotted with exceptional creations that bridges traditional designs with finest quality fabrics which is meticulously handcrafted to provide our customers the best value for every saree they own from us.
A decade of
Excellence
For over a decade, our sarees have marked the benchmark for quality and design. They reflect our ability to bridge between traditional design and modern colours, between technical craftmanship and iconic patterns, between stupendous quality and aesthetics. 
The Boundless Creativity of our master weavers continues to enrich Clio Silks's wonderful journey till this day and into the great future to come.
Visit our Boutique
Try out all our favourite sarees fresh from our looms at our boutique in Chennai, INDIA