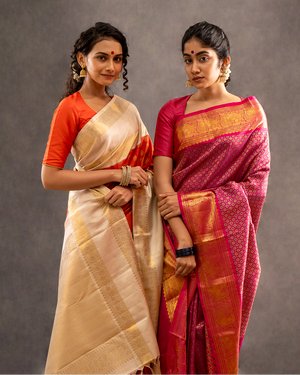 Graceful Traditional Kanchipuram Silks
India's Finest Kanchipuram Silk Sarees & more
Clio Silks brings you the finest collection of Pure kanchipuram silk sarees or kanjivaram silks, soft silk sarees, Tussar Silk Sarees, Banarasi sarees, sarees for wedding, organza sarees, pure cotton and much more. Our exclusive store in chennai and our unparalled online store provides a surreal experience like never before with world class services. 
Shop latest Pure kanjivaram silk sarees
Launching
World's First
Kanchi Silk Bags made with Pure Kanchipuram Silk and ethically sourced fine Napa Leather.
Shop Now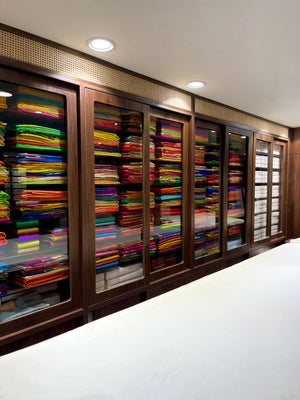 Chennai, India
Exclusive Collections
Visit & Shop our exclusive Kanjivaram Silks & more collections at our boutique located right at the heart of Chennai city, India.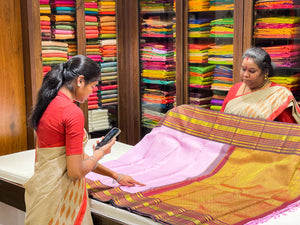 Personalised
Virtual Shopping
Personalised experience, free delivery, digital payments & more. Call us at +91 99626 77777 to schedule an appointment.